Tire Recalls
We've built a custom recall database that allows dealers to search for all-brand recalls by DOT number.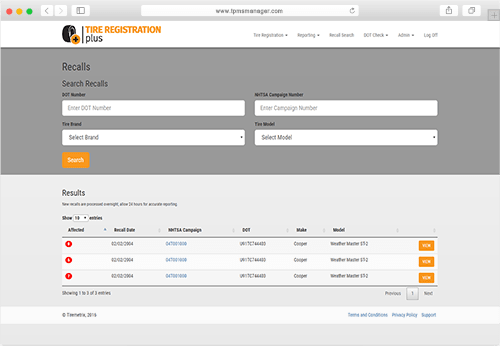 Recall Search
Search our custom tire recall database by a variety of fields including DOT Number, NHTSA campaign number and tire model. View recall details and see the number of affected customers.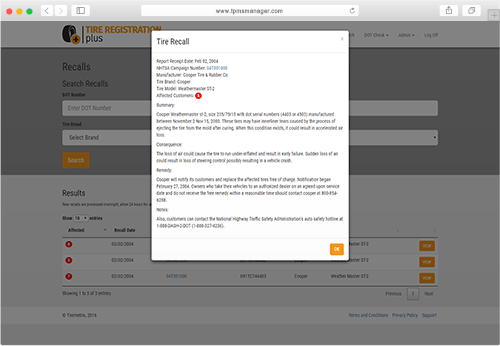 Recall Details
Get detailed recall information directly from NHTSA including remedy notes. Need more information or documents, we link you directly to the NHTSA recall page.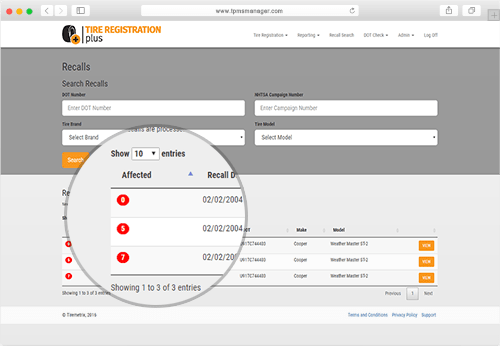 Affected Customers
Know instantly if you have customers affected by a recall. See the number of affected customers and quickly view their registration records.
Get instant access to the most advanced tire registration solution
Join the thousands of tire dealers who count on Tire Registration Plus for NHTSA compliant electronic tire registration.
Sign Up Now!