Tire Registration
Our technology makes the process of registering tires more efficient and improves accuracy with our validation and safety checks.
Save time and money with the most advanced tire registration solution.
With the passing of the FAST Act, tire dealers are now responsible for electronically registering every tire sold to customers. Tire Registration Plus is simple-to-use software you can integrate into your shop to make the entire process of electronic tire registration intuitive and seamless.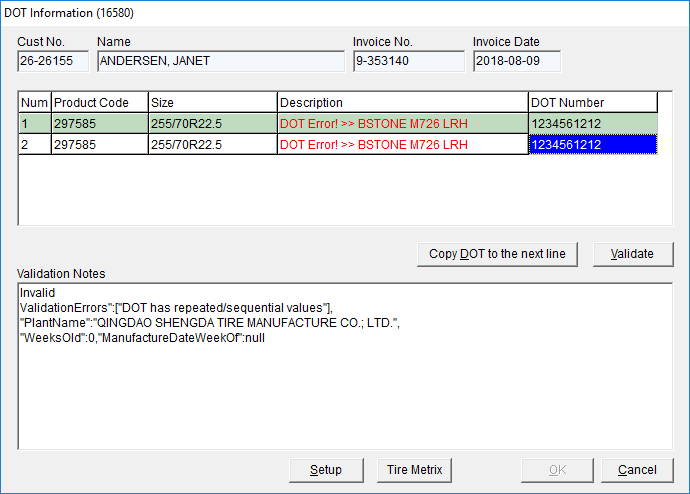 Tire Registration Software Right at the Point-of-Sale
Tire Registration Plus is directly integrated into many of the industry's top shop management platforms. Easily comply with the new FAST Act laws and instantly benefit from all of our product features by using our integrated platform.
Please visit our partners page for more information.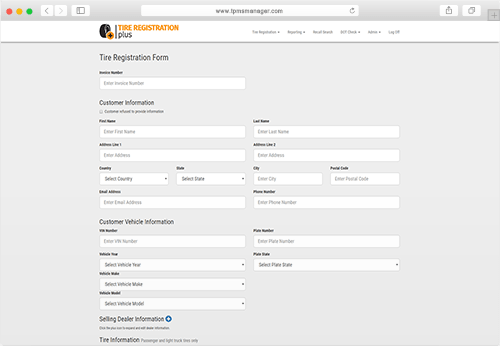 All-Brand Registration
Our all-brand tire registration form eliminates the need to visit dozens of tire manufacturer websites. Register tires electronically and securely transmit them to the appropriate tire manufacturer.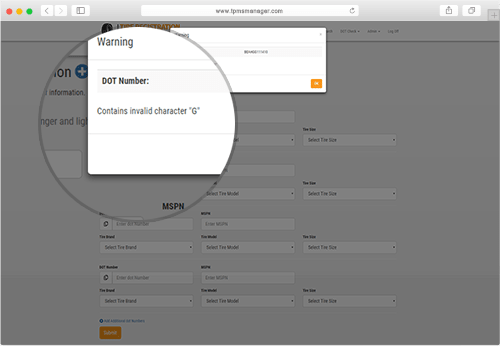 DOT Number Validation
Our advanced DOT validation ensures you are sending accurate records to the tire manufacturer. Get alerts in real-time and correct any potential mistakes.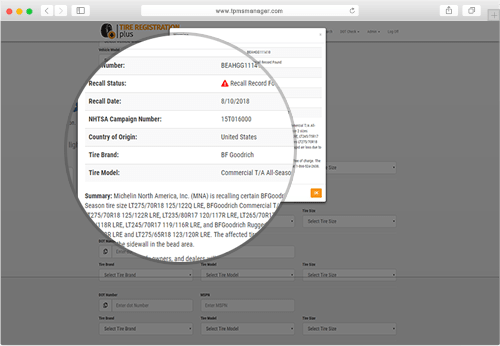 Safety Alerts
Never sell a recalled or aged tire again. Our system automatically checks for tire recalls and tire age at the point-of-sale and alerts you of any issues before the tire leaves your shop.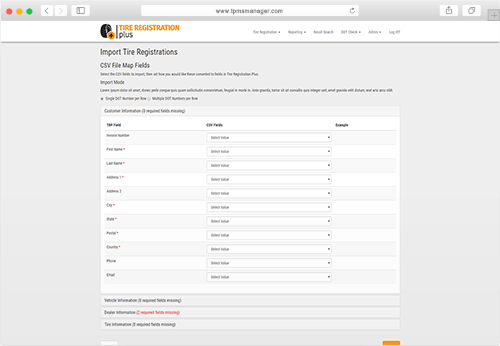 Bulk Registration Import
Don't have time to register in real-time? Export registration records directly from your point-of-sale or shop management system and import them into tire registration plus.
Get instant access to the most advanced tire registration solution
Join the thousands of tire dealers who count on Tire Registration Plus for NHTSA compliant electronic tire registration.
Sign Up Now!